Author: Leigh Goff
Narrator: Erin Seidel
Length: 8 hours 7 minutes
Publisher: The Parliament House
Released: July 14, 2021
Genre: Horror


After her father's untimely death, Jenna Ashby moves to Koush Hollow, a bayou town outside of New Orleans, dreading life with her wealthy mother. As the 16-year-old eco-warrior is introduced to the Diamonds & Pearls, her mother's exclusive social club, she comes to the troubling realization that secrets are a way of life in Koush Hollow: How do the Diamonds & Pearls look so young, where does their money come from, and why is life along the bayou disappearing? As Jenna is drawn into their seductive world, her curiosity and concerns beg her to uncover the truth. However, in this town where mysticism abounds and secrets are deadly, the truth is not what Jenna could have ever imagined.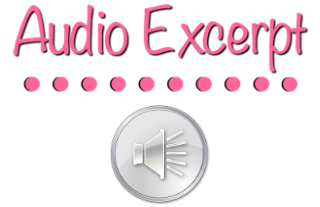 Leigh Goff is a young adult author with type 1 diabetes who is inspired by caffeine, enchanted spells, and unforgettable, star-crossed fates. She is the author of three published young adult novels, KOUSH HOLLOW, BEWITCHING HANNAH, and DISENCHANTED. She is also a member of SCBWI and a graduate from the University of Maryland. Although she's terrible at casting any magic of her own, she is descended from accused witch, Elizabeth Duncan of Virginia, who went to trial in 1695.


Plugging you into the audio community since 2016.
Sign up as a tour host here.